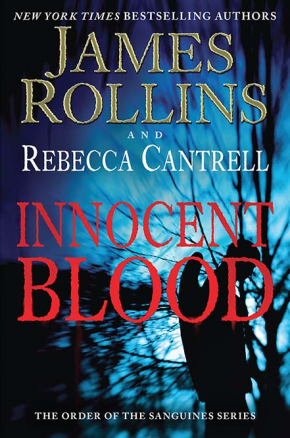 I just got the tour dates for Innocent Blood, the sequel to The Blood Gospel in the Order of the Sanguines series. James Rollins and I will be out signing books at the times and locations below. I hope you can make it out, but if not, you can pre-order a signed copy from the bookstores, too.
Tuesday, December 10, 2013 7:00 p.m., Barnes & Noble, 1256 Galleria Boulevard, Roseville, CA 95678.
Wednesday, December 11, 2013 7:00 p.m., Poisoned Pen, 4014 N. Goldwater Blvd. Ste 101, Scottsdale, AZ 85251
If you want to make sure that you will get a copy of INNOCENT BLOOD for this event, click PREORDER or copy and paste the following link into your Internet Web Browser: http://www.poisonedpen.com/?opt=bn&q=h.ts&so=oh&qse=zXc4fU_3NjZ8ZAIdqR0i-w
Thursday, December 12, 2013 6:30 p.m., Murder by the Book, 2342 Bissonnet Street, Houston, TX 77098.
Friday, December 13, 2013 7:00 p.m., Tattered Cover Book Store, 2526 E Colfax Ave, Denver, CO 80206.
Saturday, December 14, 2013 2:00 p.m., Old Firehouse Books at Harmony Library, 4616 S Shields Street, Fort Collins, CO 80526.
Sunday, December 15, 2013 3:00 p.m. , Barnes & Noble, Mira Mesa Market Center, 10775 Westview Parkway, San Diego, CA 92126.
Monday, December 16, 2013 7:00 p.m. , Mysterious Galaxy Book Store, 7051 Clairemont Mesa Blvd, San Diego, CA 92111-1040.