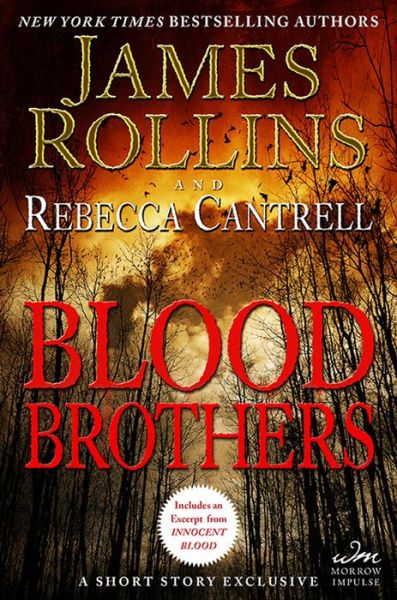 Just in time for Halloween, James Rollins and I have a new short story out called BLOOD BROTHERS that follows two brothers joined by more than blood. In the next novel in the Order of the Sanguines series, INNOCENT BLOOD, we're going to introduce a new Sanguinist named Christian. He was a funny, fascinating, and modern guy–an irritating breath of fresh air for Rhun Korza (we love to torture Rhun).
By the time we finished the novel, we realized that we wanted to know more about Christian and his history, so we looked back to the time when he was born to the blood, when the Summer of Love was turned into a Summer of Death. We hope that you have as much fun spending time with Christian as we did.
What's his story about? It starts with his brother, Arthur Crane.
As a young reporter, Arthur Crane exposed the secrets behind the Orchid Killer, a cult murderer from the late '60s whose crimes blackened the end of the Summer of Love. Half a century later, Arthur wakes to find an orchid resting on his pillow: a symbol of death from a killer connected to his estranged younger brother, Christian. To discover the horrifying truth, Arthur will risk all—even his very soul—for Christian may not be the brother that Arthur remembers…
After the story is a sneak peek at the sequel to THE BLOOD GOSPEL–namely INNOCENT BLOOD.
BLOOD BROTHER is an ebook only story right now, but you don't need a Kindle or Nook to read it. You can download free Amazon viewing software to read it right on your computer (hopefully while looking over your shoulder nervously).