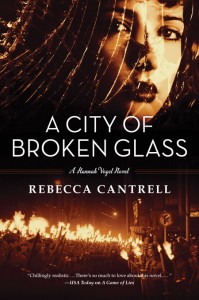 "A City of Broken Glass" is nominated for the Bruce Alexander Historical Mystery Award. The winner will be chosen at the Left Coast Crime Conference in Colorado Springs in March 2013. I've honored to be among such an illustrious group of writers and books: Rhys Bowen, The Twelve Clues of Christmas;  Dennis Lehane, Live by Night; Catriona McPherson, Dandy Gilver and an Unsuitable Day for a Murder; and Jacqueline Winspear.
For the first time in five years, I won't be attending. Left Coast Crime was the first conference I attended as an almost published author, when it was just down the street from my house in Waikoloa. I had a wonderful time, met people who would become my friends and follow me on my writer's journey, and started to think that maybe I was a writer after all.
I wish everyone at Left Coast Crime a wonderful time!